OVERVIEW
Busy Boys Services since 1987
Busy Boys has been cleaning furnaces, ducts, fireplaces, upholstery, area rugs and carpets in Vancouver and the Lower Mainland since 1987. We provide excellent and professional service while using top of the line modern equipment.
We've invested in a special line of duct cleaning trucks that are equipped with high powered vacuums that vacuums out the dust and impurities from your vents while blowing high pressured air through the main duct work ensuring your ducts are clean. 
WHAT WE DO
Cleaning Services We Provide
Take a look at our professional cleaning services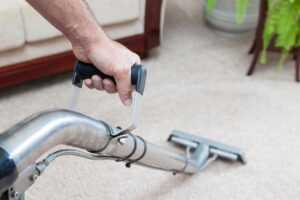 Carpet Cleaning
Busy Boys Carpet Cleaning uses a cleaning system that deep clean's your carpets, flushing the dirt and pollutants.
Chimney Cleaning
Busy Boys Services use special duct trucks with an attachment that goes to the top of the chimney and loosens all the soot and creosote with high pressure vibrations.
Dryer Vent Cleaning
Busy Boys Services uses the proper equipment to safely remove all of the flammable lint from your Dryer Vent to help with the air flow and to prevent a fire in the future.
Furnace & Duct Cleaning
Are you looking for a professional indoor air cleaner company in the Lower Mainland, British Columbia? If yes, then look no further.
Upholstery Cleaning
Busy Boys professional technicians use special designed tools to gently clean the folds and crevices of your furniture.
Have Questions? Call us!
Looking for cleaning services near you? You have come to the right place! Call Busy Boys for a quick and free quote.
High Skilled Professionals
With experienced cleaning professionals and high-tech cleaning equipment, we're a cut above the best.
Reasonable Pricing
No hidden charges. Only affordable rates that meet our customers' needs

Quick Customer Service
Have a question? Feel free to start a chat or call us to get a quick answer to all your questions.
100% Satisfaction guarantee
We guarantee you a great result. If we get something wrong, we'll come back and re-do it for free.
Get A Free Estimate Today!
Best rate guaranteed!
No hidden charges. Only affordable rates that meet our customers' needs. Contact us to get an obligation free quote.